7 Tips To Implement For An Impressive Brand Mark
Designing a logo seems to be a simple task but a unique logo needs strong designing skills and creative thoughts. One must make sure a site's brand must describe company's story in a unique way. To make your brand story memorable among the audience, a label must have an impressive look. Your logo design is a kind of brand mark which always remain a centerpiece of your business. For a great symbol design, one can also hire help from the branding professionals who take your business through different phases of designing craft and create a new logo design for you.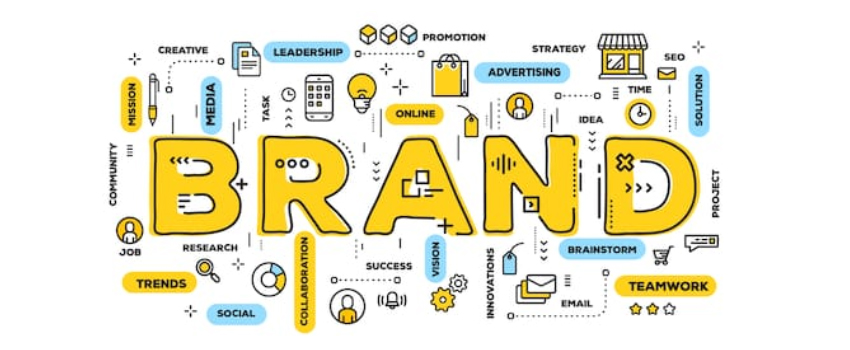 Following are the few tips that help you in selecting a perfect brand mark for your company's site:
View Your Competitors
Before start implementing a logo design, you should never forget to analyze your opponents. If you want to remain ahead and develop a unique style, then its necessary to fetch complete information about your competitors. In such phase, you must compare their logo style and make a research on familiar visual associations to design an ultimate symbol.
Understand Your Brand
A logo must be created in such a way that it fills the empty space of the brand. When designing, you must ensure that your logo reaches a single visitor and become a great inspiration for them. It's vital to develop a quick brand personality that takes your logo design a long way. Behind every logo, there is some kind of history and it's our responsibility to fill it with some meaning and purpose.
Use Color Scheme Carefully
For a successful logo design, it requires a careful color management which should be gentle and pleasing to visitor's eyes. Make sure, a color selection must be dominant which grab huge audience attention. In the field of designing, every color has different meaning and indicate some kind of message. If you convey the wrong message then, it might lose the audience.
Keep It Simple & Flexible
Being a graphic designer, it's the great responsibility to maintain a balance between simplicity and flexibility. A logo should be designed in such a way make the audience to sit and analyze its identity. As your brand symbol will appear on multiple social networking mediums, it's necessary to develop into multiple sizes. Its flexible sizes make it useful as an icon or kind of print.
Insert Eye-Catching Imagery
While designing a logo, you must access all subjective terms like pleasing, attractive and awesome to determine your logo separate identity. You must search for the eye-catching imagery and also allow negative space to develop a great visual appeal. Such addition will surely go to make your viewers wow and stop them to think about your logo for a while. It is an accurate way to create a memorable brand's image among the visitors.
Relevant Typography
Like Colors, your chosen fonts also communicate some meaningful message to viewers. It's necessary to make a relevant selection of typography for your logo as an unmatched font can literally break your brand image. The only thing you have to do get aware of font styling and pick the one that really makes some sense in front of the audience.
Wait For The Success
To watch your brand gaining success everywhere in the online world, keep patience as it will take little time to engage popularity. Even, you design out the most appealing logo design, the reliable outcomes completely depend upon the product's success and the market in which you are existing. You must understand the brand principles and not rush to make changes in the existing one.
Either you are working in a company or a freelance designer, it's great responsibility to communicate your company vision in the logo. For the entrepreneurs who are looking for professional designers to develop an engaging logo, can hire our skilled graphic designers at Fire Startup.