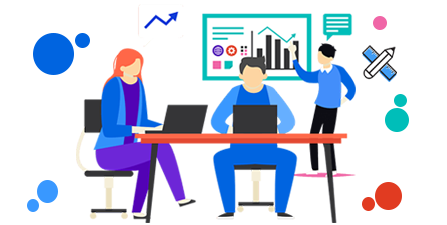 Smart Web Design Solutions for businesses to stay one step ahead
Fire StartUp is a Windsor based web design & WP website development team offering creative solutions to today's digital businesses. Brands looking to grow online interest us! We put our focus on achieving desired web design results through hand crafted solutions.
Our industry insights and technical WordPress skills bring you one step closer to your success. Whether it is a mobile application or interactive web design, we have the right skills to get the job done.
What Makes Our Web Design Services Great!
Talk to us about your project to get started.
Talented Web Designers by Your Side
When it comes to web designing, experience counts. And so does creativity! Our team of website designers in Windsor have tons of both. At Fire StartUp, we have honed our skills in many enterprise grade projects. And we have delivered successful websites.
Engaging, beautifully crafted websites is what we are known for. Custom designed websites that are exactly as per client's specifications is the specialty of our PHP WordPress developers.
How We Can Help You
Today, a website is crucial to any business's survival. We understand that your real-world brand identity must be reflected as such on digital platforms. And to accomplish this, you need the perfect digital partner. Enter Fire StartUp!
From reputation management to brand identity, our team creates and implements a thorough marketing plan. Its this deep-rooted partnership that helps your business grow online. And its this very reason that we have loads of repeat clients!
Our Web Design Team Excels in
Looking for Stunning Web Designs? Talk to Us.
At Fire StartUp, we see ourselves as artists. An impressive web design is more of an art for us rather than just a website. Our team of WordPress developers approach a project in a manner that combines creativity with your project's goals. And most importantly – your brand identity shines through.
Call us for web design services in Windsor Today.