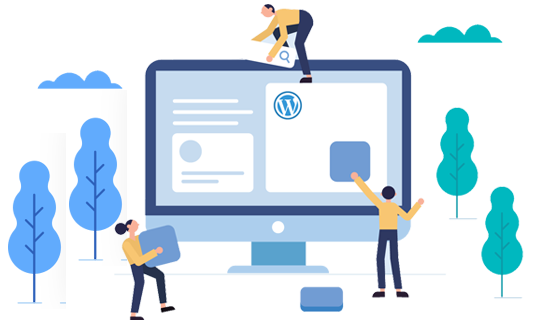 WordPress has no doubt become one of the most used CMS platform. When it comes to user interface and user experience, nothing beats WordPress themes. Most big brands use WordPress tool to make powerful ecommerce stores to attract customers and boost sales.
Simply making a boring website with WordPress won't attract customers. There is so much competition out there and chances are that your competitors will beat you in online sales, if you don't choose a potent WordPress theme design.
WordPress is just like a new born baby which needs nourishment and proper care. Our developers at Fire Startup develop WordPress websites in unique style and designs, adding plugins and beautiful WP themes to your website and making it the best online store in Windsor.
Why WordPress Websites are Awesome?
A simply designed website is not one likely to be visited by potiential customers. Simple being, "Hopefully they find it" Simple. What we at FireStartUp do, is offer unique and easy keywords which makes your website search friendly to achieve higher SERPs. This helps you stay ahead of competitors big time!
Don't let your competitors get the Best WP ecommerce Store!
Call Now for WordPress eCommerce Store Development.