3 Reasons Why Most Brands Fail At Content Marketing
Content is a king that works incredibly to enhance your traffic. It performs as a center of marketing strategies that play with all your digital marketing aspects including SEO, branding, social media and website development.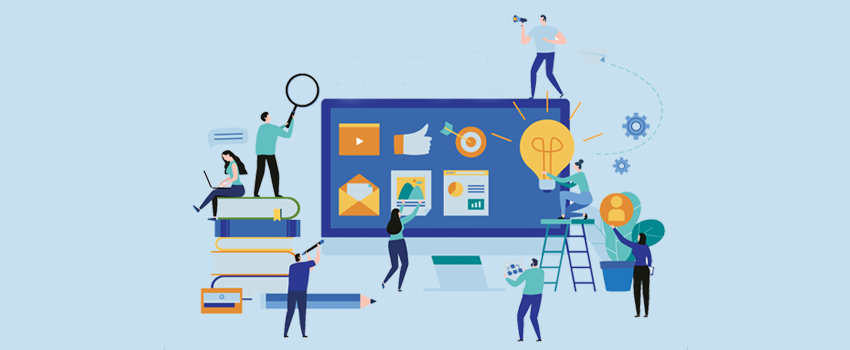 Unfortunately, people are not getting success due to minor but significant mistakes. How interactive and engaging content you write is never a matter unless you analyze it maintaining the right strategy.
Mistakes Cause Content Marketing Failure
1. The Content Is Not SEO Friendly
If you don't optimize your content for various search engines, then it will not be found on the SERPs. Writing the content only for information purpose and use of black hat methods like keywords stuffing, wrong keywords use, duplicate content and not making meta title and description are your mistakes.
Solution
To solve this issue, conduct keyword research using Google's keyword planner or keyword explorer and use the right keyword so that your content could be found easily. Install the Yoast WordPress SEO plugin that can help you optimize your SEO.
2. Not Promoting Your Content
Content is easy to publish, but difficult to bring traffic and convert leads. Content promotion is another thing that you often overlook. If you don't promote the content, it will not be able to reach the right audience.
Solution
Tweet or retweet it
Post on various social media channels
Add a link to your content and email newsletter
Republish it into your blog and update on time.
Ask your colleagues to share and promote on personal social media accounts
Tag the influencers and bloggers.
Submit guest post
3. Not Analyzing Your Content Marketing
Do you know about the metrics of content you are publishing? It includes tracking of shares and views leads or engagement of your content. It is all about looking your content, whether it has achieved its goals and marketed the businesses. In addition to this, you also need to analyze your content to check whether it is working or not and if it is not, then why?
Solution
Use content's performance checker and measure the KPI using Google Analytics to track and ensure you are getting appropriate ROI.
Analyze email sign-ups, trial sign up, and downloads of an ebook to measure leads and conversions.
Track the visitors to your site, page views, blog visits and bounce rates to measure the traffic.
Track social shares, followers, and likes to find social engagement and brand awareness.
Track inbound links to analyze overall organic search.
Track email opens, forwards, unsubscribes to determine the email newsletter content.
All this will help you to decide which type of content can best fit to attract your audience. So, when you are ready to analyze these all, you are prepared to write the right content.
If you have any question, want to know more or need the assistance of professionals, then reach us at Fire Startup. Our team of highly skilled, trained and experienced content marketing experts in Windsor can help you in choosing the right tools and techniques for creating engaging, unique, high-quality and lead converting content. Call us to discuss your project.