Why A Responsive Website Is Crucial
In previous years, developers build websites only for desktops and laptops. With the rapid growth of smartphones, many of these websites hard to access via mobile phones and tablets. So, now developers start to create websites that are easier to use on smart phones and other related devices.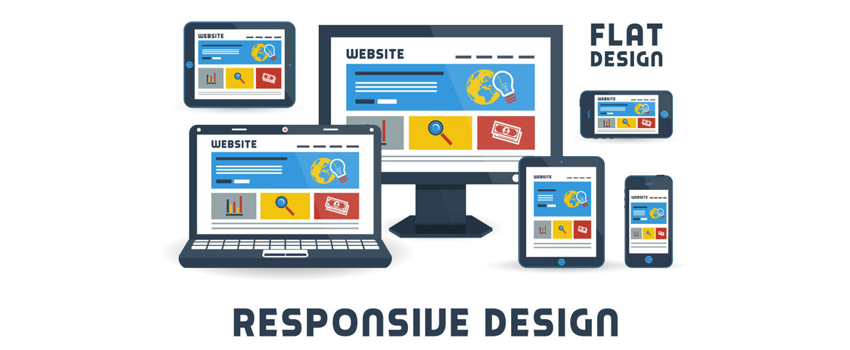 Having a responsive design for website is an opportunity for website owners to keep your business on top of the competition. Responsive website is designed to meet user's requirements and adjust in any device such as mobile, tablet, desktop and laptop. If you have not a responsive website, think about it and upgrade your old website today.
The highest ranking
Having a mobile friendly website means having a higher rank on Google and other search engines. Receiving a high traffic and leads is a priority for any business owner, both small and big businesses. It is possible with a website which is designed for mobile phones, desktops, tablets and laptops.
Tremendous user experience
It is good that you receive a good amount of traffic on your site. But if once you opt a responsive design, you will definitely boost the revenue. You will see a rise in organic search traffic. Your daily blog posts will get more audiences.
Stay ahead of the competition
Having a mobile friendly website is a way to stay ahead of your competitors. As each and every person is using smart phones to search anything on the internet. So, it is a good opportunity for you to stay ahead of your competitors. Some of your competitors may not be using mobile friendly website, means they are losing their potential audience. Get the advantage and offer a good experience for your users.
Save time and money
Responsive design or mobile friendly website offers you a primary benefit of saving time and cost by creating a mobile website. Adopting a responsive site can be one of the most expensive decisions you make, but actually it is easier to create. The initial cost of the website is depending on the features that you want.
No more duplicate content
As an online business owner, you may know that Google can penalize you for having duplicate content. In previous days, you may have multiple version of a website, one for a tablet and the other for a mobile phone. The same content or articles on website make your site spammy to Google and it hurt your ranking. A responsive web design comes with a feature of eliminating the need of duplicate content and it rescue your site from penalties.
Want to stay ahead of the horde and want to get more traffic to your site? If so, switch to responsive web design for your business. To make a mobile friendly website for your business, feel free to call us.