Don't Forget To Use 7 Features In Your e-Commerce Website
A wide range of e-commerce websites are emerging day by day. Obviously, it will make the competition tough. In such a competitive world only those websites can standout which perform out of the box. Despite the truth, there are many e-commerce websites running the unsuccessful business due to improper use of various needy features.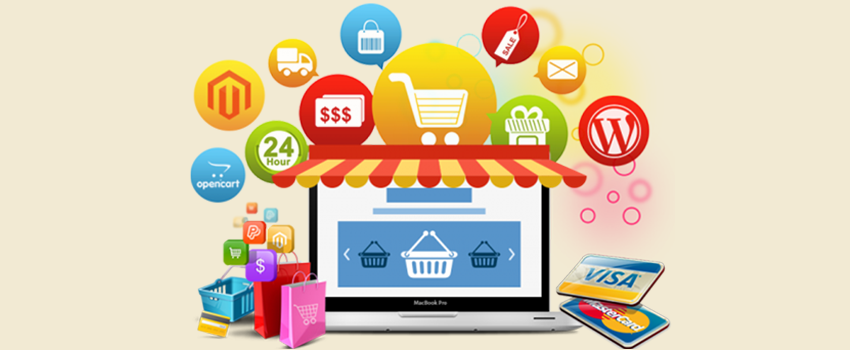 To make your site able to suppress the others, you have to utilize the necessary and vital features. Among several elements, the most important features that can make your e-commerce sites to stand out in competition, are as described below:
User-Friendly Design
One of the basic ways to make your e-commerce site user-friendly is, the navigation should be simple and easy to use. You should be able to manage your site's navigation as easy as possible. Keep one thing in your mind to lessen the number of clicks so that user can reach to their desired page directly.
Visual Interface
Make sure to design a website that is eye-catching and interactive to attract the viewers. WordPress sites have numerous visual elements, tools and techniques which you can use to design aesthetic website. There are several high-quality product photos that can boost your site visual appeal.
User-Generated Content
When it comes to the estore website, the user-generated content plays an important role. It helps to make your customer confidential to deal with you and make your site's trustworthy image among the customers. It includes the reviews and customer feedback that converts the visitors into buyers.
Social Media Integration
Remember, follow the social media marketing strategies for making your brand awareness. No doubt, social media is a big source to get a big count of traffic. Social media interaction will improve your relationship with customer engagement through social media networks.
Discount Offers
Highlight the discount offers and promotions you are offering for the convenience of your customer. If you make a discount on the most demanded products, this helps your consumer to sense that they are getting the best deal.
Mobile Responsiveness
As of today, the use of small mobile devices is increasing too much, you have to follow the same rule to improve your customer base. Make sure to create an e-commerce website that can be easily accessed by any device be it is a mobile, desktop, tablet, etc.
Easy And Safe Payment
Allow the people with flexible payment options. Whatever source they choose to make payment, it should be easy and safe. If the visitors find it difficult, they would not go forward and leave your website immediately.
Additional Features:
Give people ease to make an easy return and exchange policy
Offer the wish list functionality to remind customer's product they desire to buy
Use search engine optimization features to make your site rank higher.
Add compelling, straightforward and instant visible CTA around your product
Make sure to add clear and transparent fees rather than hidden charges.
One of the important things, add the cybersecurity
In order to build a unique website using the advanced tools and techniques, you can visit Fire Startup. We have a highly talented web designer, developers and digital marketing specialist in Windsor.