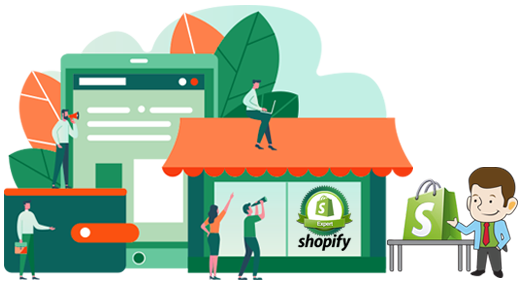 Set Up And Start Your Online Store
Shopify is widely reckoned as the most result driven e-Commerce platform that allows you to set up an online store without any hassle. It is an effective tool to create your own web store using the various customizable features. There are thousands of online stores that are enjoying the benefits offered by Shopify.
At Fire Startup, our Shopify experts can create beautiful and feature-packed e-stores to boost your sales and recognition. From listing your products, customizing the store design to setting up the payment gateways and managing shipping products, we assist you in every step of Shopify development in Windsor, ON.
Own A Fully Featured & Modern Shopify Estore!
Services rendered by Fire Startup on Shopify platform
Why choose Fire Startup for Shopify Development in Windsor, ON
With Fire Startup, businesses can enjoy impeccable e-Commerce solutions that best fit their business needs. Offering customizable features, Shopify is a great platform to manage product inventory, online enquiries, sales and much more. Our experts provide complete updation and maintenance of your online store with our intuitive support.
Our team of Shopify experts has wide expertise and exposure in the latest technologies to help run your estore with ease.
We build your business & brand online. Call today to get started.